The Fishery has been a Louisville staple
since 1983, serving top quality food, fast,
fresh, and hot.
Since 1975, Callahan's Catering has been serving the Louisville area delicious catered meals. Whether box lunches for ten or dinner for a thousand, Callahan's has met the spectrum of catering needs. Now, these two Louisville icons are joining forces in order to better serve our community and meet any possible dining or catering need.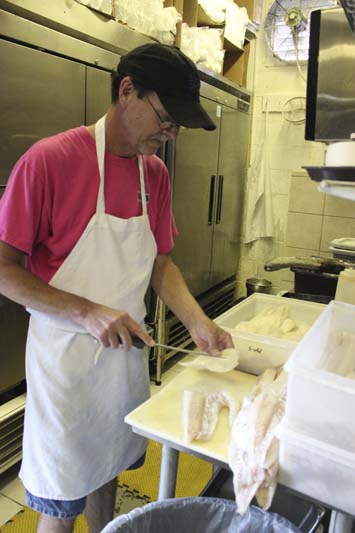 Menu
Want to call in a carryout order or just view our menu? Check it out here!
Need Catering?
With over 500 thousand fish sandwiches catered in the past 10 years, The Fishery can take care of you. Parties of 15 or more call us today with your catering needs. Learn More here
Coupons & Specials
Follow us on Twitter & Facebook to keep up with our killer coupons & specials! We run specials randomly and frequently so don't miss out on the goodies!
Contact Us!
Have any questions? Give us a call anytime at Lexington Rd. (502) 895-1188 Or visit our contact page!
Fresh Ingredient, Tasty Meals
Please feel free to browse our menu below! Also, don't forget to stop by our locations and check out our daily specials! You can also view our mobile menu on open source here.
What others are saying about The Fishery


"Readers choice & critics pick Best in Louisville award for 1992 & 2010."

"The fried fish sandwich reigns supreme at this local favorite. "

"An area classic, the Fishery has been nominated for the Best in Louisville award multiple times and has become a local seafood tradition."

"Best Fish Sandwich runner up for 2011 Readers Choice.
Louisville, KY 40243
PHONE
(502) 895-1188
HOURS
Thur-Sun; 11:00 a.m. – 8:00 p.m.
*We accommodate outside of the above hours if necessary. Please contact us with inquiries.